Day 9 and 10 to us seemed like one really, really long day. We knew what we were in store for because we were traveling home way late night. Tuesday we decided to head down to Kona and grab some breakfast and do our shopping for our families. We ate breakfast at Island Lava Java, the reason we wanted to go there, well I did, is because they are known for their cinnamon buns, well when we got there they were out! I was upset, but the breakfast was really good. We ate outsid right by the ocean. After breakfast we went shopping along Alli Drive. Then I stopped at Scandinavian Shave Ice, this place taste wise doesn't compare to Rita's, but size wise, it does. The small was HUGE. They seriously take ice and make a ball out of it. The small was probably as big as a smaller watermelon. It was huge. After this we went home and really relaxed until it was time to go to dinner. I liked this shot Chris took of the back of the house facing the mountains.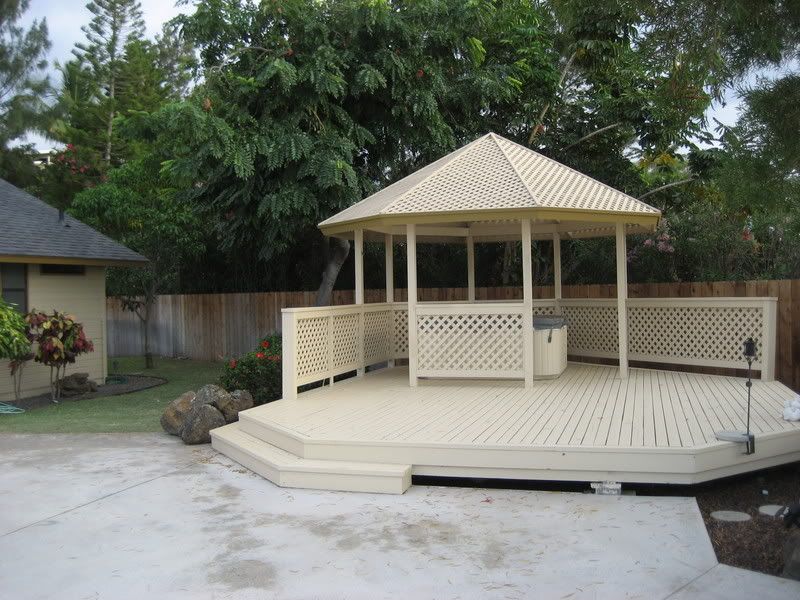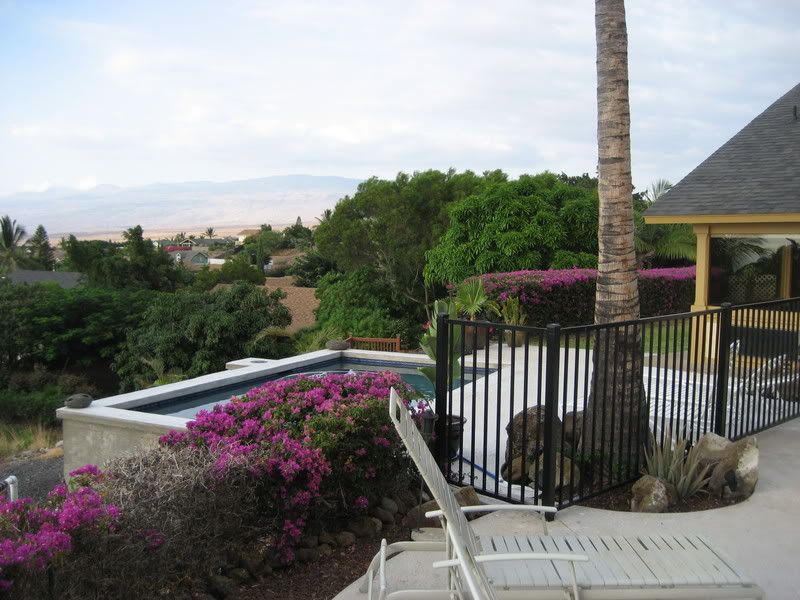 We went to dinner at Ruth Chris Steak House and had a great dinner. We headed back to the house one last time and hung out for a bit and then headed to the airport around 8:00pm Hawaii time for about a 15 hour day, and went through 3 times changes. It was very hard to leave! We had an amazing time. The end of our honeymoon only really meant one thing, that all this planning we have been doing for the past two years with the wedding and honeymoon was finally all over. We landed in Philly a little early, at about 4:00. We went home after that and just passed out. The next day I went up to my parent's and got the pug! She missed me so much that
she was so excited, she peed on me and my mom's chair, thankfully the chair didn't get wet.