I totally forgot to mention in the Day 6 post, that on Day 6 we officially went around the ENTIRE island in one day. We probably spent about 6 hours in the car that day. We seriously went from Waikoloa to South Point to Volcano to Hilo to the North Coast and then back to Waikoloa. And on our way home the GARMIN sent us down this road, with running cattle loose, one was seriously right nex to the jeep, this road was one lane, with cows anywhere, twisting and turning, only to bring us back out 20 miles BACK from where we started at. This is also when we saw our first random donkey just walking a long. Anyways back to Day 7, Day 7 we decided to head back over to Volcano and Hilo side, we really should of just stayed in this area for one night. Remember this is the side of the island where it rains a lot, everyday, on and off. So it was raining and we were low on gas, we the light was on for like 20 miles, I was so worried we weren't going to make it to a gas station, but we did! Anyways once we got to Hilo, we filled up and then went to find Rainbow Falls. If the water is just right and flowing the falls actually has a wishbone shape. But the day we were there it didn't. Also you can see rainbows, hence the name when the sun is out, but the sun wasn't out either.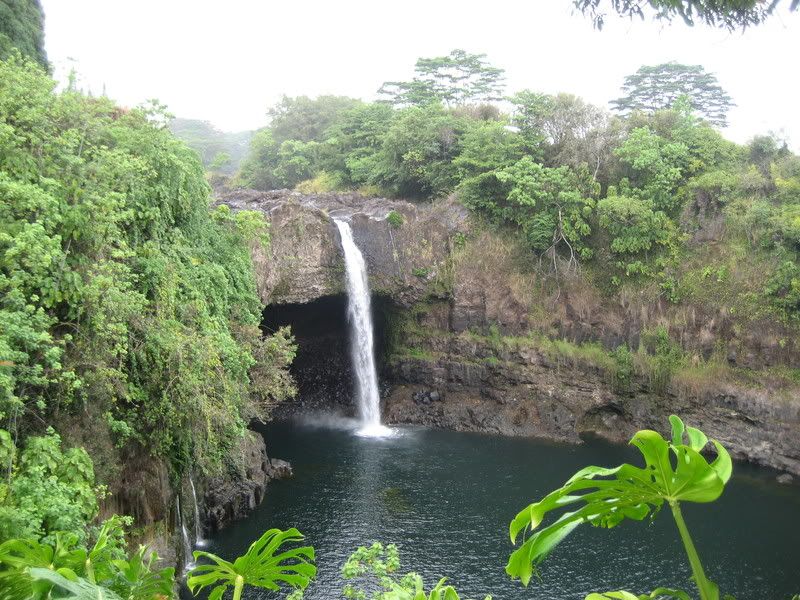 After this we headed back to Volcano and went to the Volcano Winery. It was a small winery but they had very good wines, we brought 3 bottles home with us. We can't wait to try the Mac Nut Honey Desert Wine, it tasted SO good there.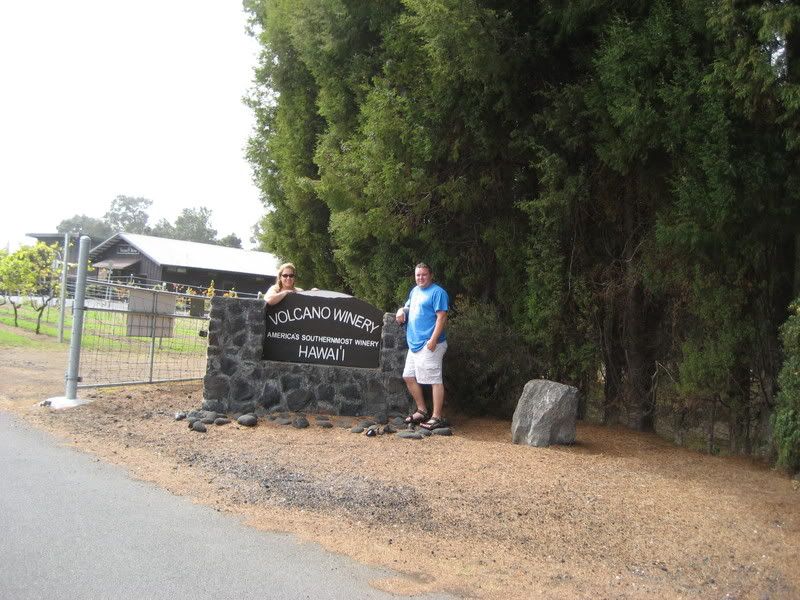 After this we headed down towards to where we would be seeing the lava flowing. We got into the town of Pahoa, this is known as the Big Island's outlaw town, FBI outlaws, people who love nature and those who never bathe. Yep, this is correct. It was interesting. There were tons of houses half built. Anyways, we passed this place called Lava Trees State Park, they were HUGE trees some of them, we didn't go into the park, just passed by. We were on a time limit this day. After this we headed to a natural hot spring called Ahalanui. It's a spring fed and ocean fed pool with a manmade wall and an inlet that seperates it from the ocean somewhat, not totally. There's enough room for fish to get through, but nothing much bigger. The Kapoho eruptions of 1955 and 1960, let this pool be volcanically heated to around 91 to 95 degrees. Chris loved it, I on the other hand went in for about 2 seconds and got out. I wasn't feeling it, the water felt dirty to me and there were so many random people in it. The first picture is where it connects with the ocean.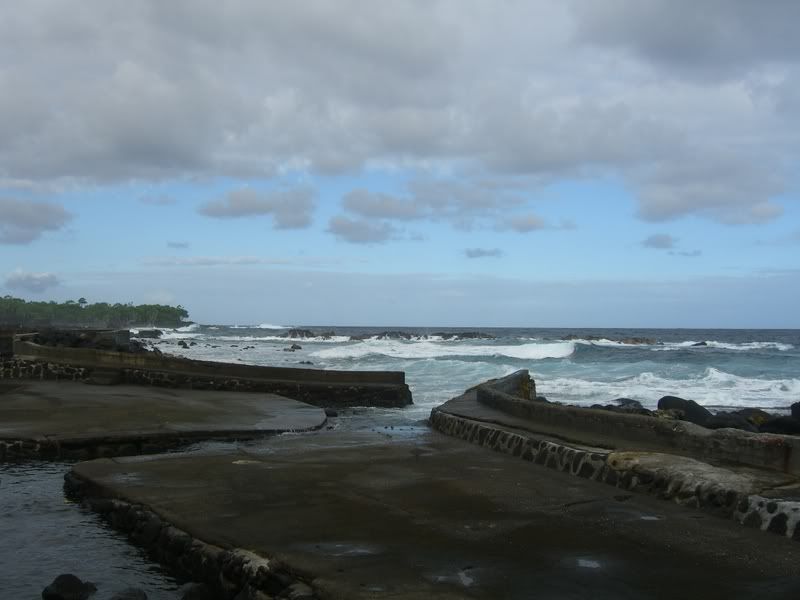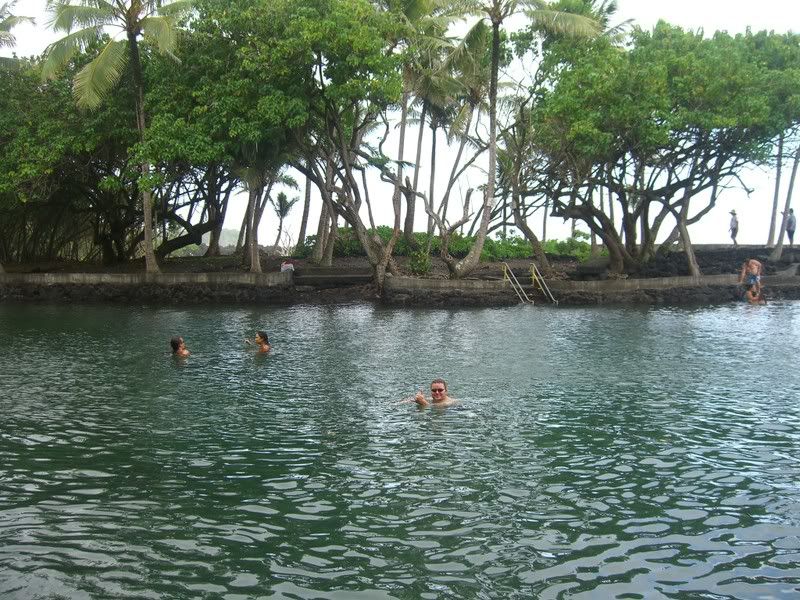 After here we headed to late lunch/early dinner since we would be at the lava flows for a couple of hours. The place we ate at, was called Black Rock Cafe and it was the worst food we had on the island. I'm not even sure what I ate, I ordered Fettucine Alfredo and it wasn't that. After this we headed down to the lava flows. This was about the neatest thing I have ever seen. It was truely amazing to be able to watch lava flowing from an active volcano. You couldn't really see the lava flowing until dusk, then you were able to see the red glow. You had to hike about a quarter of a mile to get to see the lava, and you have to take flashlights with you because when you come back it's pitch dark. Here are some pics and videos: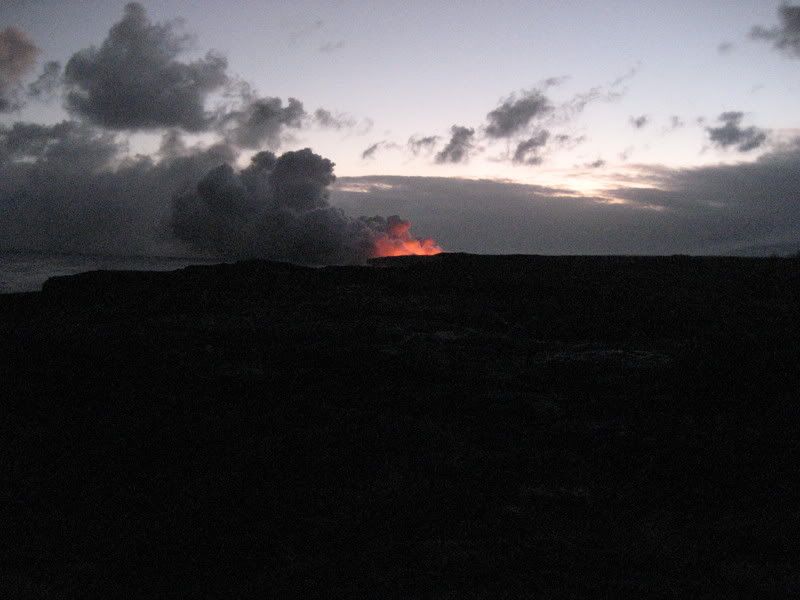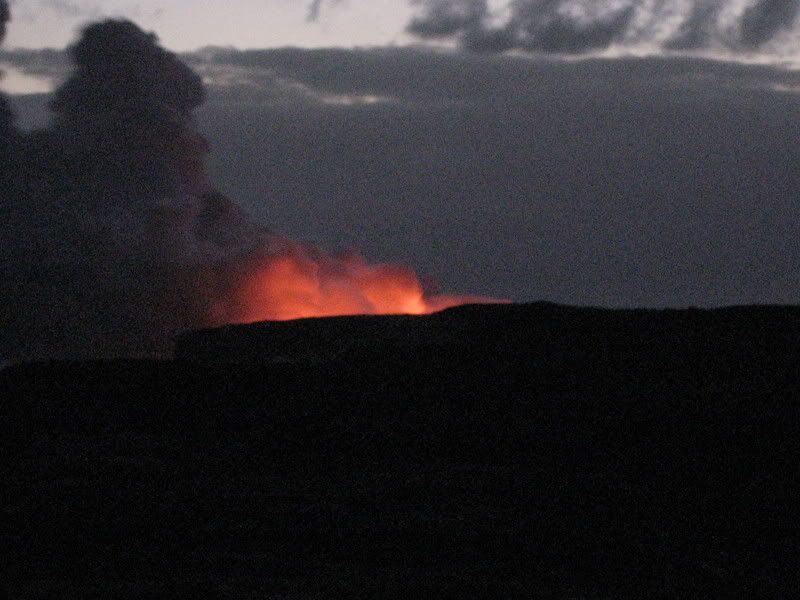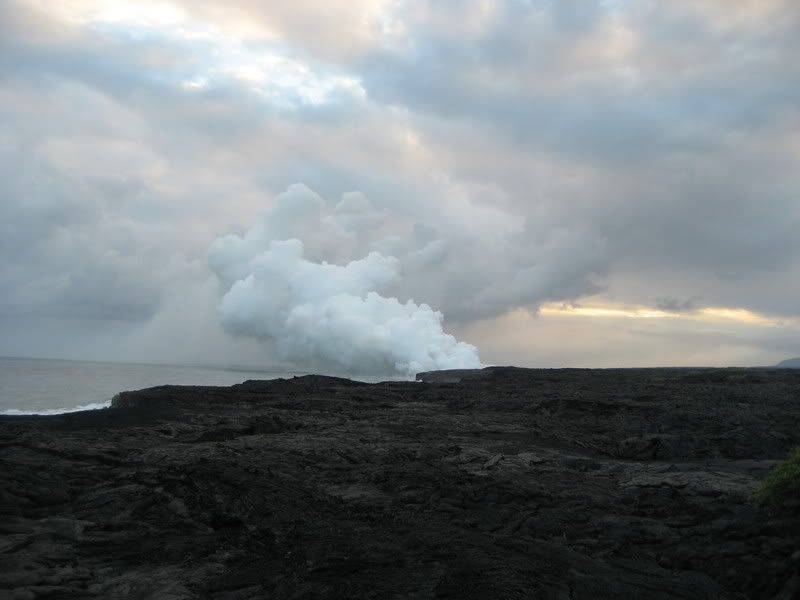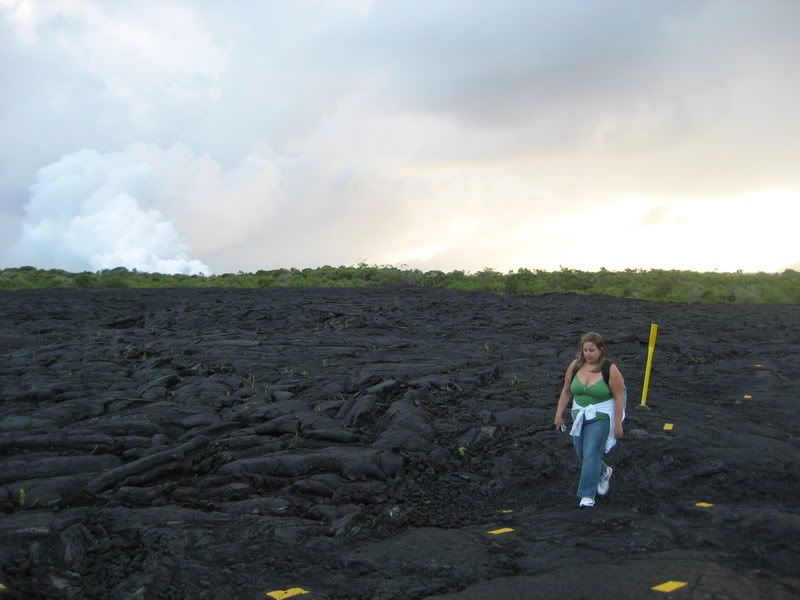 After this we headed back home for the 2 1/2 hour ride back home. Day 8 coming soon!