Day 4 was a mini-painful day. Day 4 we went on a 2.5 hour horseback ride. Yep, our hineys were sore after this! Drivng to the place to where we had to go, we went through this town called Waimea, we seriously said to each other at the same time, are we really in Hawaii still? The tempature dropped about 10 degrees, we even turned the heat on in the jeep! Waimea sits at 2.600 feet. It was really odd, because you would see evergreen trees, but right next to it would be a cactus. It also rains here a lot, but it's not an annoying rain and as soon as your out of the little town the rain stops. It looked like a small town, like Boyertown. It didn't look like an island town what so ever! Where we went horse back riding, the town is called Waipi'O Valley. Ok so I said before we were on a scary road, by far this is the scariest road that one could EVER travel. I'll just show you a pic before I even try to describe this road. Just look at the top, and then the bottom where you see the ocean.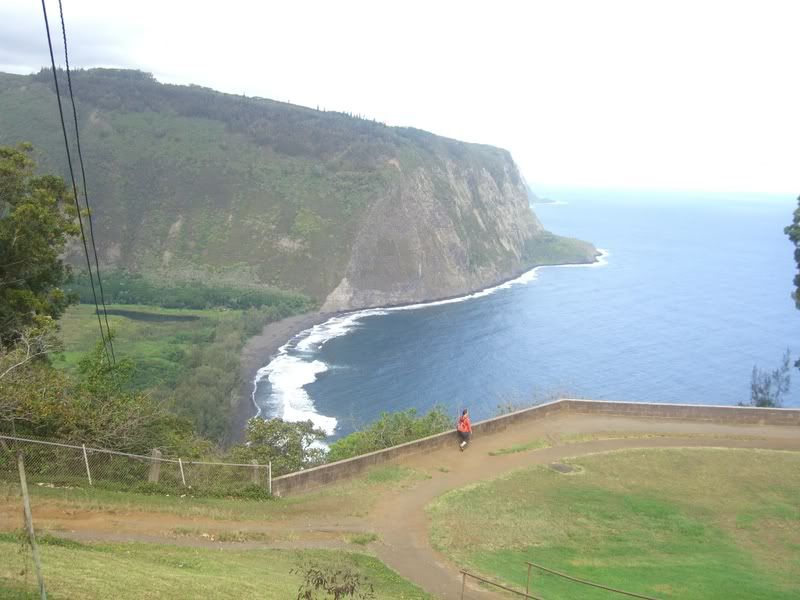 This whole valley was once washed away by a tsnuami and didn't start coming alive again with people living here until the 60's and 70's. Today about 50 people live down in this valley, and some of them, well let's just say they were characters. Only about 10 of those 50 people have power, water, sewage, etc.
Ok, so the road getting to the horses. First, you aren't even to drive on this road unless you have 4wd, and before you even drive down it, if you have 4wd you have to check in with a security guard. This road is ONE lane, is insane steep, with a 25% grade. It's a 900 straight down decent. The van that took us down a group of us was named big boy. The driver, Keylane(I hope I'm spelling his name right) kept hitting him and saying don't give out on me big boy. It was terrifying, scary, and almost want to make you pee your pants. Even the 4 men in the truck were nervous. I couldn't even look at some parts. I wish I had more pics of the road but I don't because we were all glued to our seats. You can't wear your seatbelts going up or down this road, because if you were to fall off the cliff, the seatbelt contains you to your seat and makes chances for survival a lot less. There is a huge angle to this road as well, so it felt like that back of the van was on top of us. Don't get me wrong the views were stunning. The company we used for our horseback rides, was called Waipi'o Na'alapa Trail Rides, if you ever go to Hawaii, use this company. My horses name was Sonny, and he was a bad horse! He didn't listen to me what so ever. He was in charge of me. Chris had a horse name Sally, and she was stubborn, Chris was able to get a hand on her though, after she tried to bite him! We went through some streams, a river and land. We were suppose to see Hi'ialwe Falls, but they had a 10 year drought and the waterfall was dry. Some pics: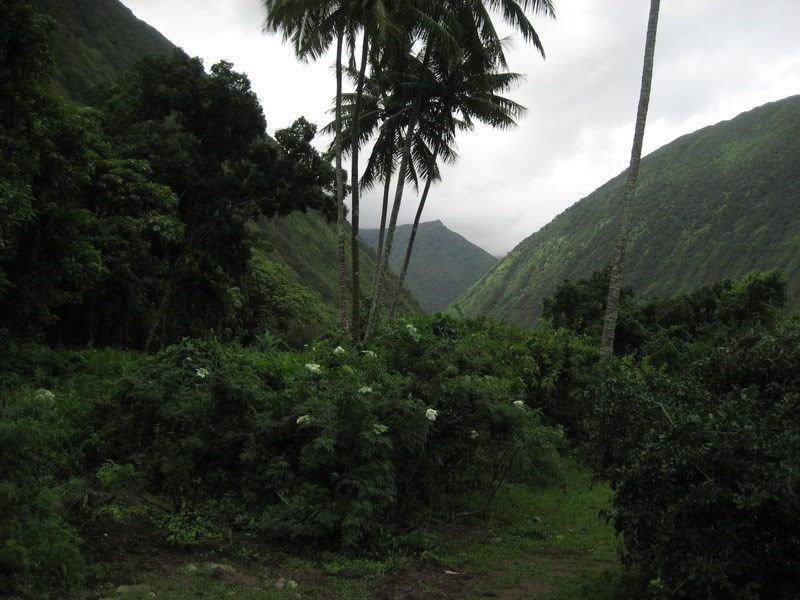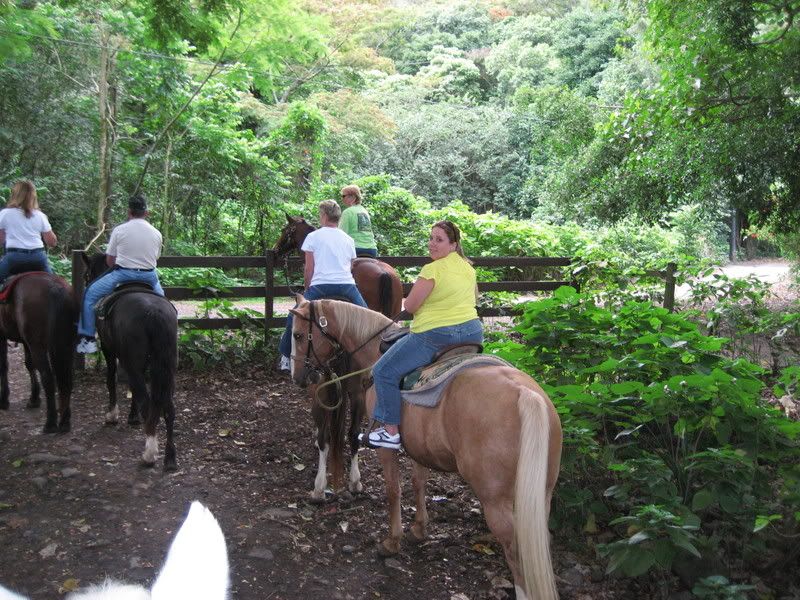 After horse back riding, we decided to go check out the other side of the island. Driving down the highway we saw a random waterfall, so we snapped a pic. Then we headed to 'Akaka Falls. It's a plunge of 420 feet. There was a nice trail you could take around, it was seriously in a rain forest.


We drove down to Hilo after this, and had lunch at Cafe Pesto. On the way home we decided to take Saddle Road. This of course is a very interesting road as well. This road goes right between the island two biggest volcano ever, Mauna Loa & Mauna Kea. It's called saddle road because it's saddle between the valleys. The road crest at 6,578 feet. It was built by the military in 1942. This road was just recently paved all the way. There were a few different climates here as well, we went through a dry lava field, rolling green hills, and a fern covered forest. Once you get to the middle of this road you are really above the clouds. We got to Mauna Kea. Mauna Kea is 30,000 feet above sea level. The base of Manua Kea is 17,000 feet above sea level. It got freezing the higher we got, we didn't go as high as those numbers I just posted. We really felt that we were on top of the world. The neat thing is that there is one lake, called Lake Wai-au at 13,020 feet. There is also an adz quarry called Keanakako'i. We stopped traveling up this at about 9,200 feet and stopped at the vistors center. Even if you plan to go up all the way, you have to stop at the vistor's center and stay there for about an hour to get adjusted to the climate/height. Across the street is Mauna Loa, we didn't even attempt to find this, just because it was starting to get late and they tell you not to drive on Saddle Road as dark approaches. We were actually going to come back up to the summit at night time to see a sunset and star gaze, but it was about 400 dollars to do that, and I really wasn't comfortable at that alitude.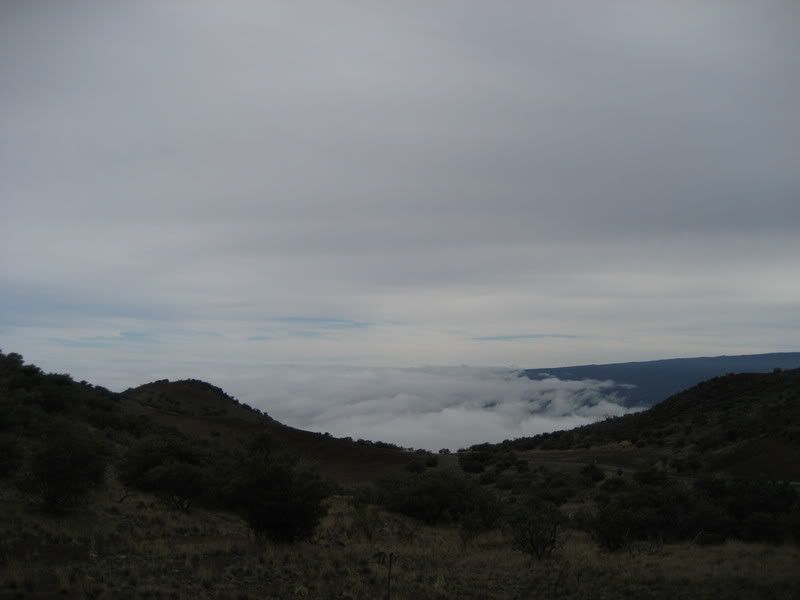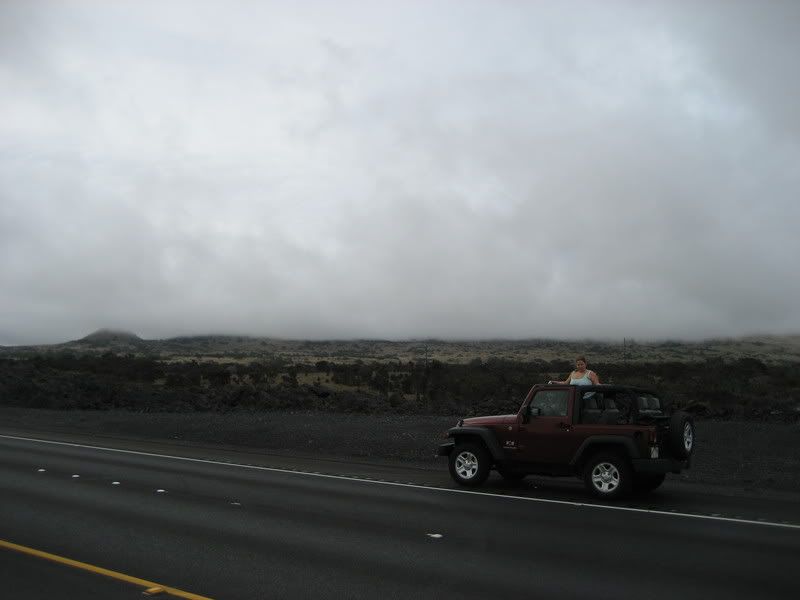 That night for dinner we went to the Kamuela Provision Company. They have this desert you can order 24 hours in advance called Message In A Bottle, so I called ahead and got one for Chris. I thought we took a pic of the message but I guess not, but my message said "Chris and Jessica 10/11/08 till Forver. Awww. This was right on the beach and a very nice place to eat. It was located in the Hilton Waikoloa. This resort is so large they actually have a boat service and a train service to take you around the hotel. If we wouldn't of stayed in the house, we would of stayed here. Some pics: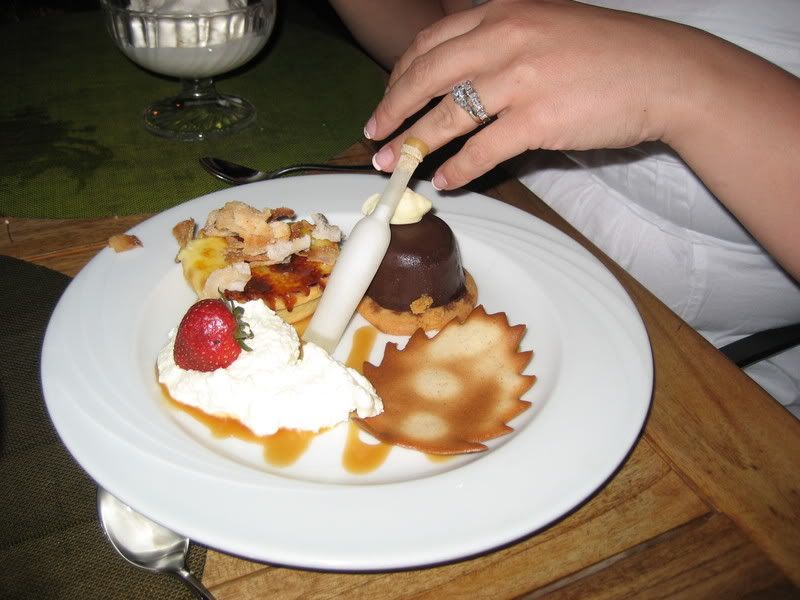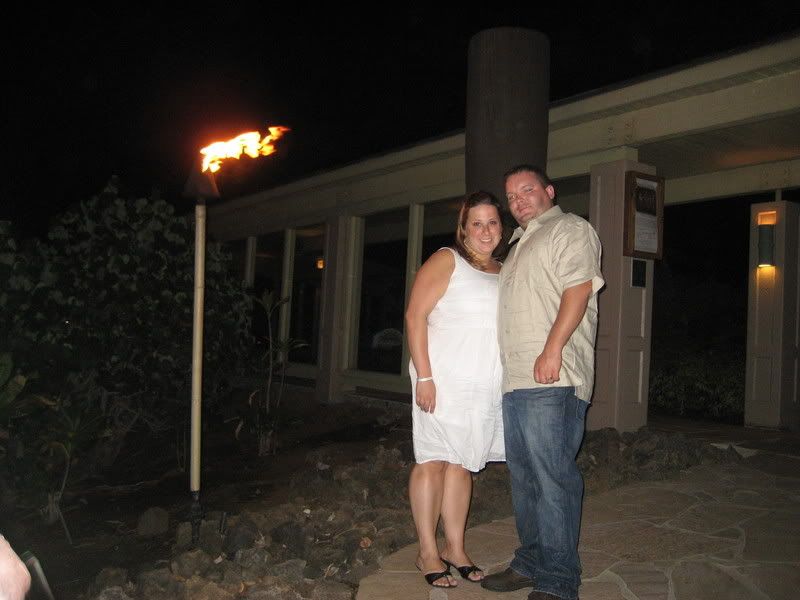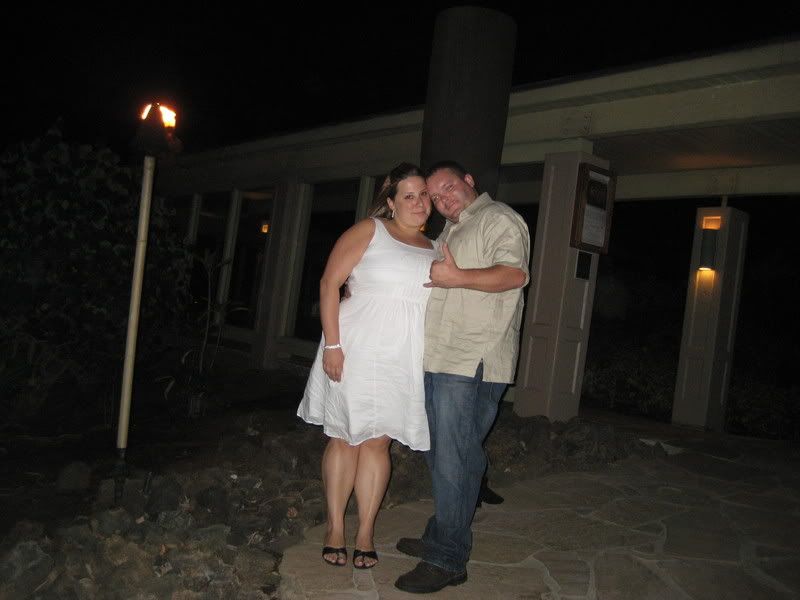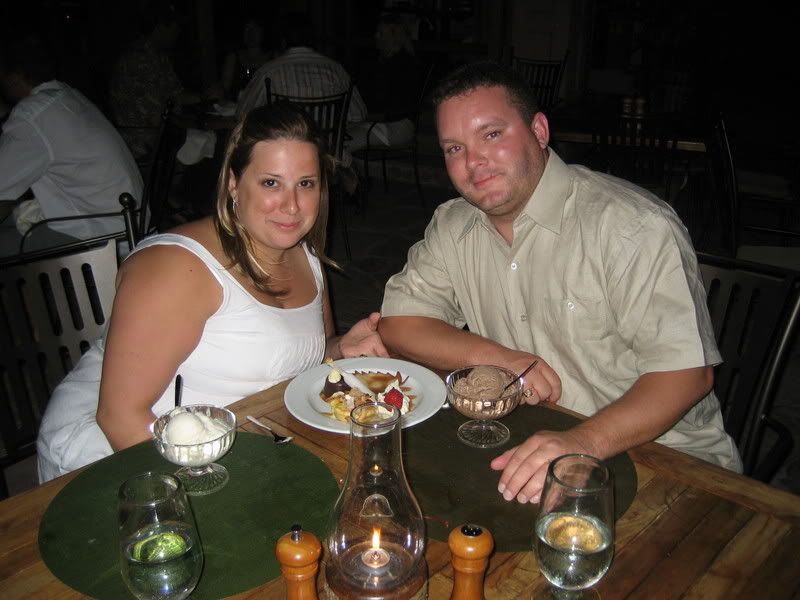 End of Day 4! Day 5 on it's way!!