As we all now know, the PHILLIES WON THE WORLD SERIES!
I had to post this because it's so awesome to hear over, over and over again.
I did go to the parade down broad street and it was awesome! Here are some pics!
Pat B:
The greatest mascot ever, besides SWOOP and HIP HOP!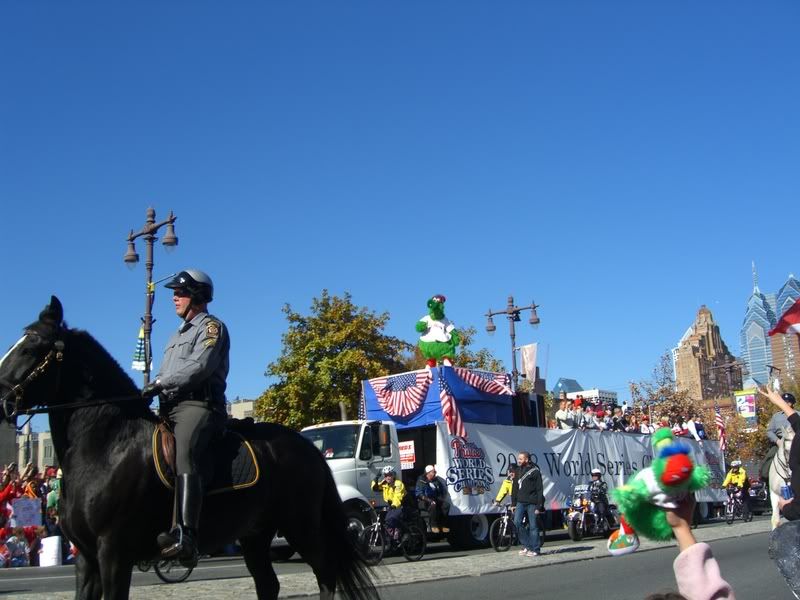 Holding the trophy, David Montgomery, The guy next to him with back turned gray shirt and black hat, is Mayor Nutter.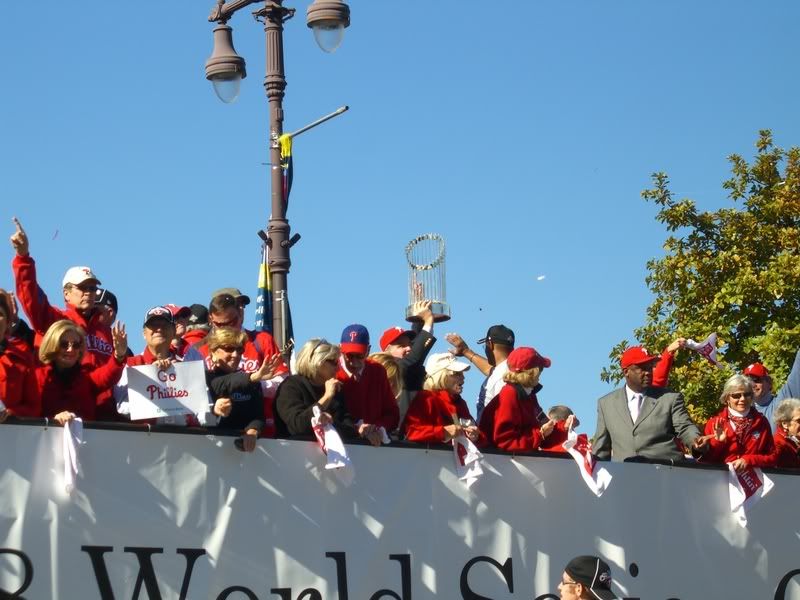 The guy in the suit, all the way to the left, Head Coach Charlie Manuel: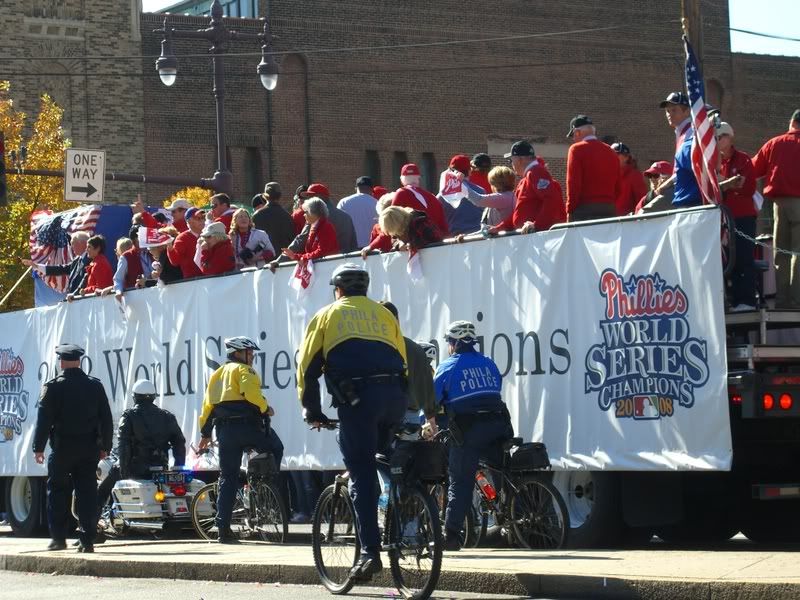 J Roll:
The Flyin Hawiian-Shane Victorino!!
Brad Lidge: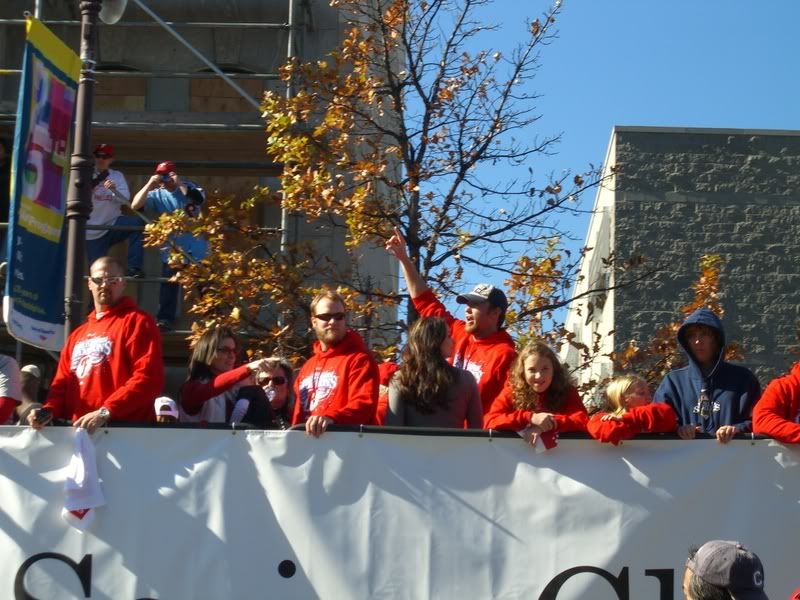 Last, Me!