We have been gone for about just about a week. We left last Wednesday and got back late yesterday. It's was a great time, and besides spending it with my parents and family one of the best things was being able to wake up and spend Christmas morning with Chris. This is the first Christmas we actually spent together since we have been together. We started our Christmas with my parents and grandfather, Chris made my most favorite meal ever that he makes Stuffed Chicken Breast and Broccoli with hollandaise sauce. After dinner we watched our wedding dvd and then got ready for church. We went to the candle light service at church. Christmas day we spent the morning opening up gifts, some of our favorites were:
My Garmin Nuvi from my parents, it's super cute and little and also has a pink carry case, yay!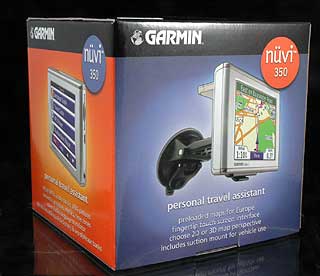 These super cute pug salt and pepper shakers that are kissing:
Dancing with the Stars for the Wii:
And of course a lot of other things, but if I posted pics, this post would be long! Chris also got some awesome stuff, he got Top Spin Tennis for the Wii and Balls of Fury for the Wii which he was super excited for.
After opening presents with my parents, the husband and the pug, we went to visit my Nana at her nursing home. After that we came back and just hung around until the craziness began(the whole family coming over for Christmas). Plus some friends stopped by as well with their gifts. The day after Christmas, we woke up had breakfast with my parents and made our trip to Buffalo to have Christmas with Chris's family. Friday when we got there we opened up our gifts and there too we also got some good gifts, some of our favorites were:
My Cuisinart Stand Mixer:
Guitar Hero Aerosmith for the Wii:
We then went out and bought Guitar Hero Legends of Rock for the Wii:
Saturday we hung out did some after Christmas shopping, played guitar hero and had Christmas dinner, Sunday we spent the day watching football and the Eagles making it to the playoffs! Monday we got up early and came home. Today is really our only day at home again this week, because tomorrow we are off to a NYE party and then to my parents for New Years Day dinner and then off to Rochester Friday night to see some friends and Saturday we are headed to Buffalo, which I'm super excited for, to see some of my friends from the knot again!!! After the new year we will be glad to have a few weekends to just kick back at home and relax, we have been non-stop since the first weekend in December. I sort of feel like we are in wedding planning mode again with all of this running around! Anyways, everyone have a great and safe New Year!